Why pay more for less service and the same MPEM? All we need is your MPEM, the Dealer needs your whole SeaDoo to Dess program the key. If you live far from a SeaDoo dealer or they want a huge price, keep reading!
​​
We program ANY 2-Stroke or 4-Stroke SeaDoo MPEM including GTX, GTI, XP, ECM, ECU, RFI, DI, and more! We also write down the hours stored, serial numbers and engine timing for reference.
​
2-Stroke Dess Key Program Rates:
$35 plus shipping to program the first MPEM.
$20 for each additional MPEM shipped together.
​​
4-Stroke Dess Key Program Rate:
$80 plus shipping to program the first MPEM.
We read and clear fault codes, and read and reset the service clock. The service charge is non refundable and in the event programming fails, we'll list the options and/or return all equipment including MPEM, ECU and LCD for the cost of shipping. For example, it's common for an ECU to be working but not have the communication capability to program a key.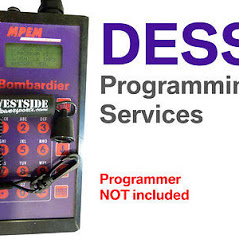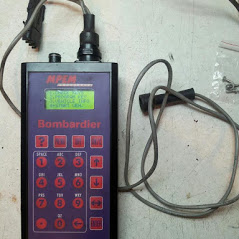 ​
4-Stroke IBR marriage ECU, ECM, LCD Rates.
$120 for IBR marriage when all parts are shipped, save $100 or more in dealer labor costs when purchasing a used OEM IBR, ECU, ECM, VCM or LCD from us and do the marriage at the same time.
The Sea-Doo iBR marriage provides better control when docking and loading. Starting in neutral, you can shift to forward, reverse and back to neutral without taking your hands off of the handlebars or having to look down.
​
Note: 2007 and newer SeaDoo models require IBR and LCD marriage to the ECU or vice versa, so making the purchase and completing the marriage at the same time saves both money and time, a value added service for our customers.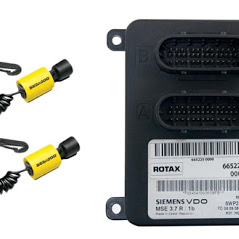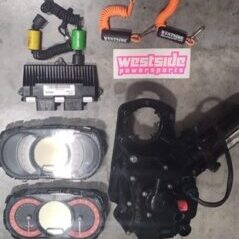 ​
Key Rates:
Free for the first supplied key.
$5 for each additional supplied key.
$60 each for New aftermarket key.
$80 each for New OEM key.
$95 for 2015 and up OEM key.
​​
If you own more than one SeaDoo, we program one key(s) for all SeaDoo's. Each MPEM can handle up to 8 keys, but a single key can be programmed to as many SeaDoo's as you wish. That means if you have 5 SeaDoo's at the cabin, we can Dess program them ALL to use the same key(s). No more swapping or replacing keys when you switch SeaDoos, just hop on and GO!
​
If you are having issues with your MPEM, we charge a $20 diagnostic fee unless you purchase a replacement with us. In these cases, it's best to call first to troubleshoot over the phone. Please note: If for some reason your MPEM, ECU or LCD is dead, I will call you to discuss your options. Testing, repair, and replacement for CDI Spark issues is not possible.
​​
Call or Text to Order: We provide expert service, confirm you have everything needed, email the invoice and ship the same day free in USA.
​
When shipping your MPEM, please include:
*completed MPEM Service Form, or info written on paper.
*2002 and newer models, a Picture of the Title, email or print.
*purchase insurance and tracking ID.
*include packaging inside to prevent part movement.
*we are not responsible for lost or damaged parts.
​
NOTE-1. There is a $10 per month late charge after 30-days without payment. We do not want your MPEM, but expect payment after one month for a service completed on your request. After 3-months without payment, your MPEM will unfortunately be forfeited.
​
NOTE-2. We only guarantee new OEM keys and the Atlantis Keys, and do not guarantee used keys or aftermarket junk keys LY-001 offered by EBay and Amazon (see pictures below).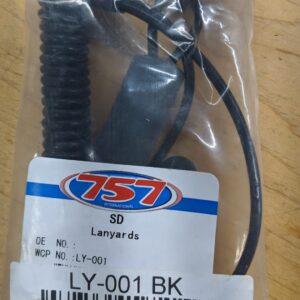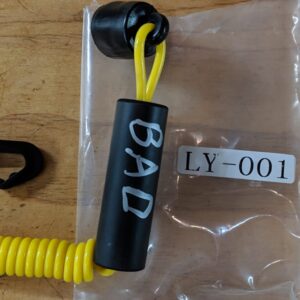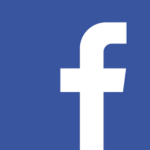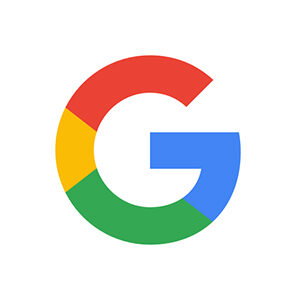 Jess (573) 473-2366
[email protected]
Westside Powersports
Jess Cairns
14678 Keepsake Road
Gravois MIlls, MO 65037​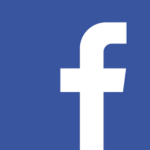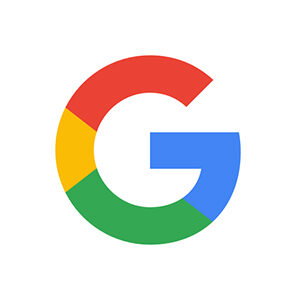 Nick (612) 743-9311
[email protected]
Westside Powersports
Nick Cairns
17030 Prospect Place
Wayzata, MN 55391
Click here to see the Westside Powersports North location Snowmobile Ski-Doo programming.
Westside Powersports OEM Used Seadoo Parts, MPEMs. All rights reserved 2004.